A patient that was recently treated in your practice has reported they or a member of their household has a confirmed case of COVID-19. Follow these steps to help manage the health of any team members who may have been exposed to that patient.
Finding out that a recent patient or close family member has tested positive for COVID-19 is cause for action. These simple steps will help guide you to make good decisions aimed at protecting you and your staff.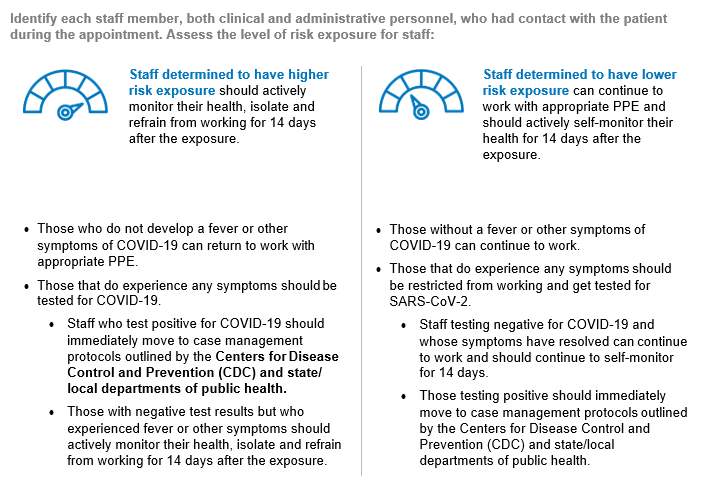 If, at any time, it's determined that a staff member has contracted the virus, following the steps outlined can help ensure the health and safety of others. Dentists are urged to follow the recommendations of the CDC and state/local public health authority for additional steps. See the CDC's Interim Infection Prevention and Control Recommendations for Patients with Suspected or Confirmed Coronavirus Disease 2019 (COVID-19) in Healthcare Settings for guidance on infection control in a healthcare setting.
Disclaimer. This content is not intended or offered, nor should it be taken, as legal or other professional advice. If you are unsure about liability resulting from COVID-19 or any issue within your practice, consult with your attorney or insurance carrier.