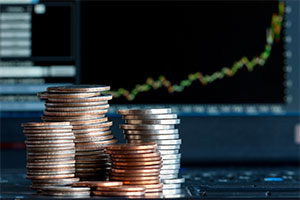 More than half the companies representing the S&P 500 market value have reported third-quarter earnings. More than eighty percent of them beat expectations on profit and more than seventy five percent have surpassed revenue estimates. These beat rates are slightly lower than the lofty levels of the past few quarters but well above long-term averages.
I believe the bulk of the restart-fueled earnings rush is done and a moderation of earnings growth into next year is expected. The restart is a onetime phenomenon. The number of companies with upward revisions versus those with downward revisions continues to be in positive territory and is currently higher in Europe than the U.S. We have added European exposure to many of our strategies.
Inflation: Although price increases are broad based, the mix of inflation shows the unusual restart dynamics at play. The rapid increase of inflation has been fueled by supply bottlenecks coupled with unusually strong household spending on goods, rather than services. The shares of goods spending in the total personal consumption expenditures increased to its highest level in 15 years to around thirty six percent. Prices of goods, excluding food and energy – were in deflation for the majority of the past ten years – but now have surged well beyond core services prices, which indicates restart disruptions and shifts in spending patterns. According to Participants at Blackrock's 2022 Outlook Forum they agreed "that higher inflation will persist next year while spending on goods remains high and supply bottlenecks continue. Additionally, this supply-demand mismatch should resolve as the restart plays through and supply normalizes and spending on goods switches back to services*".
Bottom Line: I view equities as a potential buffer against inflation. Real, or inflation-adjusted, yields will most likely remain low or negative, making equities more attractive. Many companies have been able to pass-on higher input costs and maintain acceptable margins. We remain overweight equities with additional European exposure, shortened covered calls expirations, and higher strike prices to generate the potential for growth.
* Global Weekly Commentary – Insights | BlackRock